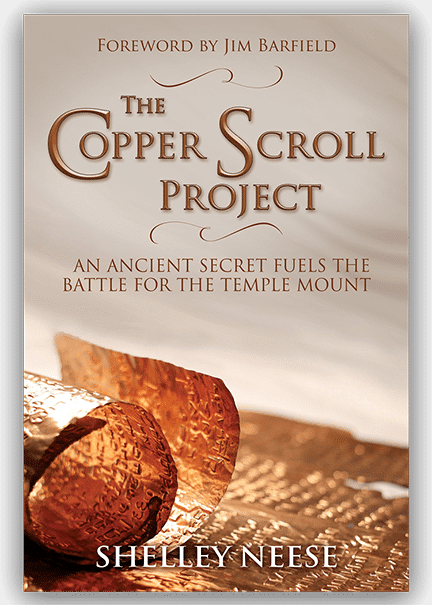 Host: Larry Spargimino
Guest: Jim Barfield
News: Marvin McElvany
The Copper Scroll Project tells the story of an Oklahoma arson investigator, Jim Barfield, who sets off on a decade-long quest to uncover Qumran's secrets and show the world that the Dead Sea Scrolls were merely the tip of the archaeological iceberg.
Host: Larry Spargimino
Guest: Mac Dominick
News: Marvin McElvany
The second installment of a study of the Kingdom of God that traverses the entirety of Scripture. In this volume, we look into the Word of God to ascertain the role of today's Christians in the construction of God's Kingdom.
The Non-Prophet's Guide to Revelation
Host: Larry Spargimino
Guest: Todd Hampson
News: Marvin McElvany
Everything You Wanted to Understand About the Book of Revelation Explained If the final book of the Bible has ever left you scratching your head or wondering what to make of plagues and horsemen, your friendly Non-Prophet is here to help you read Revelation as never before. The Day of Judgment is nearer now than ever before. There's no better time to understand the present in light of history's final outcome.
Host: Larry Spargimino
Guest: Michael S. Smith
News: Marvin McElvany
Would you believe that two cows born in America in 2014 with the number 7 on their foreheads are a sign from God for America? In Part 1, join investigative reporter Michael Samuel Smith in Gatesville Texas, to interview the owner of a red heifer named Shemaiah.In Part 2, see what God told Israel to do with a red heifer and why.Part 3, shows how Jesus the Messiah fulfilled all the types and shadows of the red heifer 2,000 years ago.
A Study of Revelation
Host: Bob Glaze
Co-Host: Larry Spargimino
News: Marvin McElvany
In an era of rapid growth of false religions worldwide, Christians need information they can trust. This comprehensive new edition of the leading book on cults will equip you—no matter your background—to understand and use biblical truth to counter false religions, including many that masquerade as mainstream Christianity. As our culture becomes less and less outwardly Christian, awareness of the belief systems of those around us has never been more vital.